By: Shad Bookout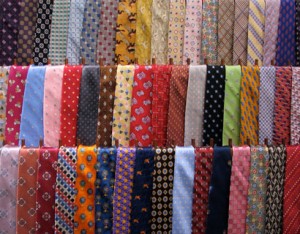 Father's Day is once again upon us. Celebrated on the third Sunday of June, Father's Day is a relatively new holiday. It has only been federally recognized since 1972, when Richard Nixon, working hard to become re-elected, signed it into law. However, its origins go back much further. In 1909, "A Spokane, Washington woman named Sonora Smart Dodd, one of six children raised by a widower, tried to establish an official equivalent to Mother's Day for male parents. She went to local churches, the YMCA, shopkeepers and government officials to drum up support for her idea, and she was successful," History.com reports.
Still, Father's Day gifts have a less prestigious history, highlighted by children whose gift-giving prowess suffers from ill-conceived notions of what "dad really wants". Tacky neck ties, "World's Best Dad" coffee cups, and other adornments are passed from child to father each time the holiday rolls around. They are accepted lovingly, only to be banished to a dark corner of a shelf, drawer or closet. Even though these gifts have not evolved much over the years, the method by which they are discovered has changed significantly.
Long ago, Father's Day gift shopping was led by moms and other family members. They would load the patriarchal offspring into the car and head for the local shopping center. Walking the aisles, they would eventually stumble upon something that caught their eye. If would subsequently be scooped up, purchased, wrapped, and presented to a surprised dad on Father's Day.
Now, thanks to Amazon and other online retailers, shopping for Father's Day has entered a brave new world. No longer are kids reduced to hand-made macaroni pictures or selecting from only the items at the neighborhood shopping options. A whole world of tacky and tasteless options is available straight from their smartphones and tablets. Shopping is as quick as the press of a few buttons, and then, magically, the items arrive in a few days (and in some places, a few hours).
Of course, people what to know when their packages have arrived to their apartment community. That is where PackageLog comes in. Packages arrive to your apartment community office and, instead of writing then into the binder, you key them into PackageLog, saving you time and effort. The system then sends a series of customized emails and text to the resident announcing their package's arrival and reminding them to pick it up from the package room. It even sends a final "thank you" when the delivery has finally been retrieved. You save time, you save effort, you save space, and residents are happier than ever. That sounds like a present any dad working in the multi-family industry would love.
To receive a free trial of PackageLog so you can learn for yourself how it can help your community, click here.
http://s3.amazonaws.com/logware/wp-content/uploads/2018/09/04104013/Package-Log-Logo-01-1-300x71.png
0
0
Shad Bookout
http://s3.amazonaws.com/logware/wp-content/uploads/2018/09/04104013/Package-Log-Logo-01-1-300x71.png
Shad Bookout
2015-06-19 16:38:04
2015-06-19 16:38:04
A New Day Has Dawned For Tacky Father's Day Gifts